Which is better for your home when it comes to GAF vs Owens Corning Shingles?
Many homeowners have asked this question as they often face the choice between these two industry-leading brands. Each shingle brand has its pros and cons, and to help you decide, our professional roof replacement team will break down the key differences to determine which one is right for your home!
GAF vs Owens Corning: Leaders in the Industry
GAF is the second-largest manufacturer of roofing materials in North America and has been around for more than 100 years as well! It offers shingles that are up to 30% stronger against wear and tear due to GAF's patented fiberglass reinforcement technology called Duraweave™.
Owens Corning is the #1 roofing material manufacturer in North America, and it has been on top of its game for more than 100 years. In 2017, Owens Corning was named one of "America's Most Trustworthy Companies." It offers shingles that are up to 50% stronger against wear and tear than other brands, thanks to its EverGuard Technology.
The question remains, which brand is best? 🤔 They each have their unique benefits but also their fair share of downfalls—I mean, no shingle is perfect, right? Let's find out which is superior.
Owens Corning Duration Pros & Cons
✅

Owens Corning Pros:
Long-lasting: These shingles last a long time, and warranties for these shingles range from 40 to 50 years.
Durable: Durability is one of their key features and EverGuard Technology, which makes them up to 50% stronger against wear and tear than other roofing material brands.
Cost-Savings: They do not require an ice & water shield or felt paper installed over a plywood deck or asphalt-shingle underlayment, saving homeowners money on installation.
❌

Owens Corning Cons:
Not Enough Light Color Options: Some have likened the color palette options available as drab or cliche. Lighter roofs are trending, and homeowners have been steering towards lighter options for their roofs.
Inconsistency: Customers have also reported that these shingles are not all created equally, and some batches can be of a lower quality than others. Always make sure your contractor has legitimate Owens Corning manufactured shingles.
GAF Timberline Shingles Pros & Cons

✅

GAF Pros:
Rare Color Options: GAF offers more color choices from which homeowners can choose for their roofs—some people find this appealing because you don't see so many black roof options out there in other brands.
Strong Against Wear and Tear: They are up to 30% stronger against wear and tear due to Duraweave™ fiberglass reinforcement technology; this is a unique feature compared with Owens Corning Duration shingles.
Natural Look: GAF offers shingles with natural wood grain and color for a blended, natural look like that of real wood.
❌

GAF Cons:
Cost: Though GAF Timberline Shingles are not as expensive as other brands, they still cost more than the Duration shingles.
Complex Installation: It can be difficult for homeowners to install these themselves and always require a professional installer which costs even more money.
Limited Light Shade Options: Other customers have reported that there is a limited selection of color options available with this brand; their most popular colors are green, tan & brown—fewer lighter shades like white or blue.
Owens Corning Duration & GAF Timberline Shingles Compared
Now that we've covered some of the main pros and cons of each, let's make a side-by-side comparison of these industry-leading brands.
Who stands up to the test?
Which one costs more?
What features do they have over the competition?
Let's find out.
1) Owens Corning vs. GAF: Cost

💰
To accurately compare the costs of each brand, we've divided up the average cost ranges for each of their three shingle types (3-tab, architectural, and premium) and detailed the cost of the materials vs. labor to get a better picture.
*There are dozens of shingle types for each brand; these are an umbrella for all the specific shingles. The price reflects the range from the most affordable standard shingle to the more premium, customized options in each category.
2) OC vs. GAF: Warranties

🤝
One area GAF Timberline Shingles really surpass Owens Corning is in their outstanding warranty offers. They are both pretty even when it comes to the standard roofing warranty, with 25-year limited and lifetime warranties on just about every type of shingle. In addition, their non-prorated and algae warranties are pretty even as well.
But the wind warranties are where they differ greatly. Both brands cover 60 MPH winds and up for 3-tab shingles, but GAF offers a non-prorated wind warranty for architectural shingles and premium shingles for 130+ MPH, while Owens Corning covers just 110+ for many of their premium shingle options.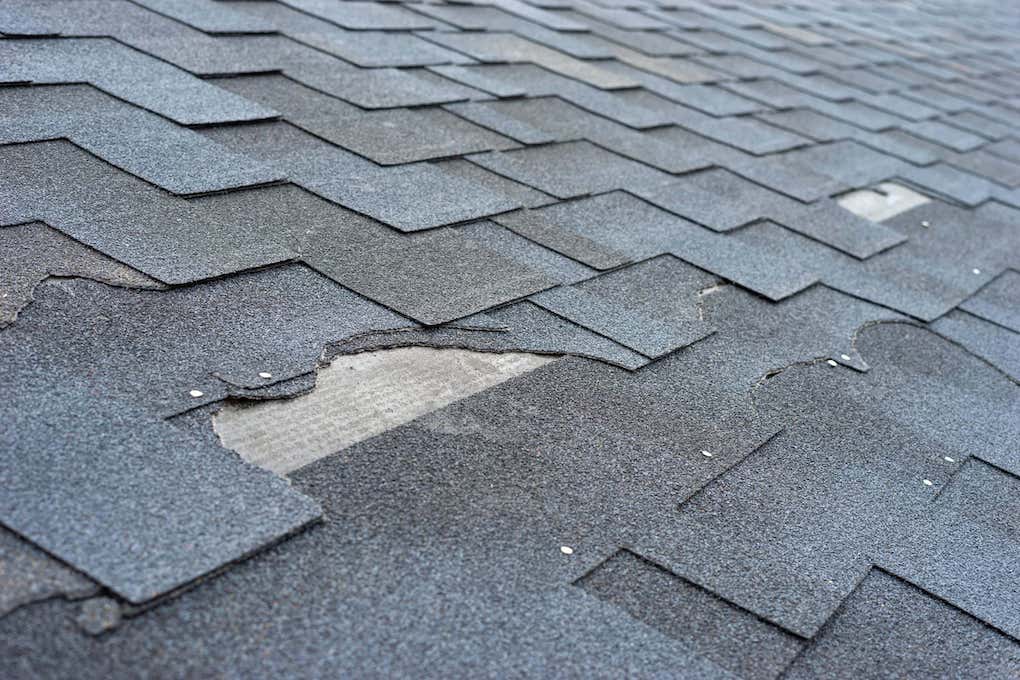 3) OC vs. GAF: Energy Efficiency

⚡
As more and more homeowners are leaning towards finding more sustainable, green options for their homes, shingle manufacturers have had to innovate. Both brands have taken steps to improve energy efficiency with their shingles in different ways.
GAF has crafted its Timberline Cool Series shingles to reflect heat without having to be light in color. In the past, only white roofs would have such reflective capacity, but their specially designed granules were designed to reflect more light which reduces the transfer of heat to the space below, thus preventing the home from heating up from the sun. They come in medium to dark hues, and having a dark roof with the same, if not more, reflectivity as other cooling shingles is an incredible benefit.
On the other hand, Owens Corning has their Cool Roof Collection featuring two asphalt shingles produced to deflect heat from your home: The TruDefinition Duration Cool and the OC TruDefinition Premium Cool Shingles. Every shingle in the Cool Roof Collection features innovative solar-reflecting granules to comply with the Solar Reflectance Index (SRI) requirements.
When it comes to energy efficiency, these brands are in even tow. So it really comes down to style preference and cost. For the most affordable options, homeowners could choose either the Timberline HDZ Reflector Series or Owens Corning Duration Cool.
Contact Your Local Owens Corning Certified Contractor
When all is said and done in the showdown between GAF vs Owens Corning, we believe Owens Corning shingles are the better option for many reasons. They are affordable, readily available, and if you work with Gouge, you get to choose from our premium catalog of OC shingles. After you choose the perfect shingles, they'll be installed by an outstanding team of Owens Corning Certified Contractors.
Contact us today for a FREE quote!