Grove City Roofing Contractor
Grove City's Trusted Roofer
We Offer Comprehensive Roofing Services to Suit Your Needs
We'll Plan Your New Roof Using Our Hover 3D Visualization Tool
100% Customer Satisfaction is Our #1 Goal
Get a Free Quote
View Our Work
Our Trusted Partners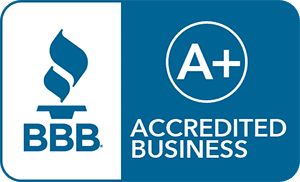 Worry-Free Roof Repair and Replacement
We know the pain that comes with having to get your roof repaired or replaced, especially when you weren't planning on it. A severe storm can come at a moment's notice and leave you scrambling to get your roof repaired quickly. With Gouge Roofing, you don't need to worry about a thing. When the unexpected happens, we will be there for you with a quick but thorough inspection to determine our next move. We'll develop the best plan of action to get your roof back in the shape it once was.
Whether you're facing minor roof repairs from hail damage or have an aging roof that needs some TLC before you try to sell your home, we've got you covered. After our initial inspection, we can help you plan your new roof replacement using our Hover 3D Visualization tool. You'll get to see what your roof will look like before we ever step foot on your property. How cool! We will then walk you through every step and be as transparent as possible so that you can sit back and relax while we take care of the rest. 
Since 2004, Gouge Roofing has strived to be the best roofing company in Ohio by giving our customers an incredible roofing experience rooted in respect, care, and honesty. We know how important a good roof and exterior is for your home, and we're here to make sure you have everything you need.
Learn More
What Our Clients Say
At Gouge Quality Roofing, our roofing professionals are dedicated to getting the job done right the first time.
"From day one Caleb and his team with Gouge Quality Roofing was very helpful and very professional. I would definitely do business with Caleb again. My experience was great and I recommend this company with no hesitation. I was impressed with reassurance that the work would be done."
Amanda Bell
"Gouge did a great job installing my house and garage roof. The crew was very polite and "wow!" they cleaned up everything. Didn't find one nail left behind. Caleb was very easy to work with and explained everything they were doing in detail. If you need anything done call Gouge. Great company!"
John Dale
"Highly recommend Gouge quality roofing! We had our entire roof, all trim, and siding done and are absolutely thrilled. No more roof leaks and it looks great!!! The quality of the products, the quality of work, and the time in which they took to complete the work really is/was impressive. By the way, ask them about the landscape fabric/ protector screen thing, it's absolutely worth it! Caleb also helped us pick out colors when we were unsure and was always available whenever we had questions or concerns. Thank you Gouge Roofing and your team for making this investment worth it!"
Our 4-Step Process
Know What to Expect with Our 4-Step Process
Step 1 - Book an Appointment
If you find yourself in need of home services (roofing, siding, gutters, storm damage repair) simply fill out this form to contact us and get a quote for the project. We will take it from there and work with you to schedule your first inspection.
Step 2 - Home Inspection
We will send one of our local and trusted roofing contractors to your home where they will inspect every aspect of your roof and home's exterior, then give you a truthful report of any damage, repairs, or replacement needed. 
Step 3 - Implement Changes
After any necessary insurance claims and other details, our roofing project manager will work with you to plan the scope of the project, estimate costs, and schedule a start date and timeline to complete your project. Our team makes all appropriate repairs and replacements based on our agreed upon recommendations.
Step 4 - Follow-up Inspection
After we clean up every single nail and debris from your yard, we will schedule one final inspection to ensure everything is up to snuff and 100% complete to your expectations and the proposed project. If something isn't right, we will make it right.
"The best way to serve our customers is with respect and care."
Owner and founder of Gouge Quality Roofing, Caleb Gouge has put his heart and soul into diligently carrying out our core values from the day he open the doors, in 2004 and every day after. His promise to you is that he instills the same core values into each of his employees, so that every customer can have the same incredible experience.
Frequently Asked Questions
How do I get started on my project?
Schedule an appointment for a no cost inspection and estimate. During the initial meeting we will use various forms of technology to get a complete picture of the current condition of your roof. Then we will explain in detail the current condition of your roof and provide you with a detailed estimate for replacement or repairs that are required to improve your home.
Do you offer any warranties?
Yes! We offer a number of Owens Corning Lifetime Warranties. You can read more details here.
What tools do you use to design my home's new look?
We utilize Hover 3D to give your powerful visualization tools, faster estimates, and overall better communication with our team. You can see how your home will look with a new roof or new shingles in various color choices before we ever step foot on your property.
Have a Project for Our Roofing Professionals? Reach Out to Us!